i.Print™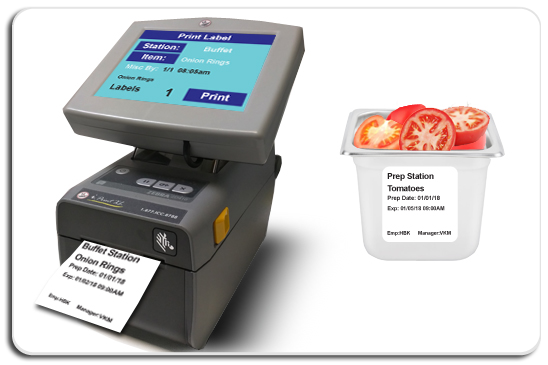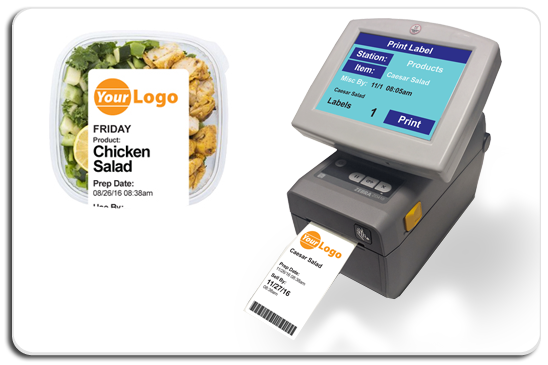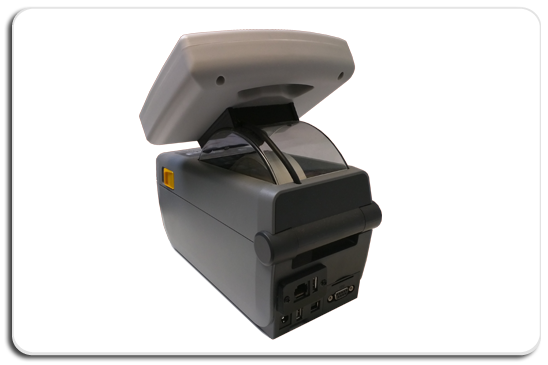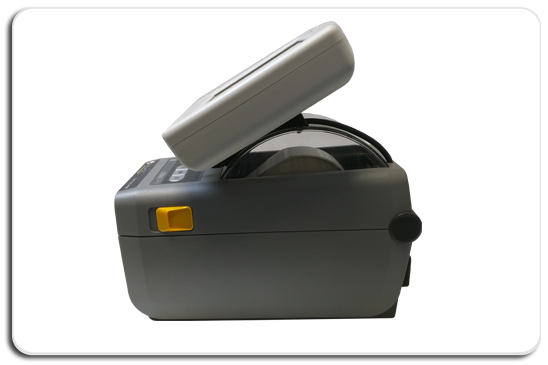 i.Print™ is an on demand - all in one - food service labeling printer system. There are so many different uses for i.Print™ that is used for both product rotation labeling and Grab 'n' Go display labels with nutritional facts, ingredient list and bar codes. Products are loaded onto a color touch screen display which allows the user to easily select and print labels in just seconds.
Main Benefits of i.Print™
i.Print™ eliminates hand written labels
Printed labels are easy to read
Expiration dates are precise and accurate
Eliminate inventory control and the reorder of multiple pre-printed labels
Eliminate the storage and dispensing of multiple rolls of labels.
Limited Time offerings can be programmable and produced without having to order extra labels
Why Choose i.Print™
i.Print™ is a versatile and cost effective Food Safety Label Printer. Say goodbye to the high costs of individual colored label rolls by using ONE label for all your products. Eliminate the mess and confusion. ONE Printer, ONE Label.
Product Rotation Labels
Grab and Go Labels
Order Confirmation Labels
Inventory Labels
Catering Labels
Nutritional Information Labels
Traceability Labels
Barcode Labels
Weight / Serving Size Labels
Allergen Label Information
Special Product Offerings Labels
Custom Labeling
Product Lists
Product lists are uploaded into the device manually through a USB thumb drive or for enterprise solutions, automatically through the cloud using a network Ethernet connection. Product lists are edited through Microsoft Excel. Easily make changes and add new products as needed for your menu. i.Print™
Product Rotation Labels
i.Print™ produces Product Rotation labels containing all the information required to maintain quality and food safety of the labeled products such as product name, date and time prepped, date and time to discard. Using the log in feature the label can contain the initials of employee that prepped the product.
Grab 'n' Go Labels
i.Print™ produces Grab and Go labels with ease. ICC uses linerless labels for Grab and Go practices, which means your labels can be any length, allowing endless options. Easily configure labels as you need including: product name, nutritional information, allergen warnings, price, barcodes, logos, special offerings and so much more. i.Print's™ portable design makes it the most versatile and affortable Grab and Go label printer on the market. Backed by award winning customer support and endless amounts of customization. The options are truly endless with i.Print ™.
Labels can be customized to YOUR NEEDS
There's a variety of label types and media available for i.Print™ including Heat Safe, Linerless, Durable, Movable, Dissovable and much more.
The i.Print™ printer can print on labels sizes from 1 x 1 inch to 2 inches in width to any custom length. This allows label formats to be customized to your exact requirements. Other sizes of printers are also available.
Feel free to Call us up today for more specifics on customized labels or printers and a free quote.
i.Print™ Ensures Food Service Labeling Will Be Easier,
It Will Save You Time Amongst Staff Members
and Most Importantly Save You Money.
Use one printer and one label, for all your labeling needs

Ready to improve your Food Safety and Quality with faster labeling?
Talk to our Sales Department to get started with i.Print™
Call 631.673.5100 or Email Sales@goicc.com
Request a Free Quote
Join Our Mailing List