Scan 'n' Temp™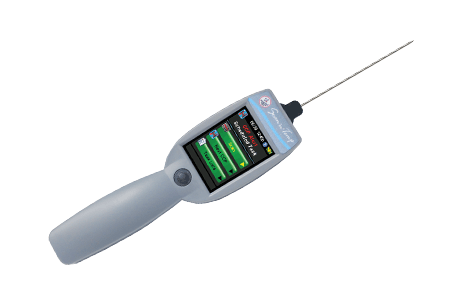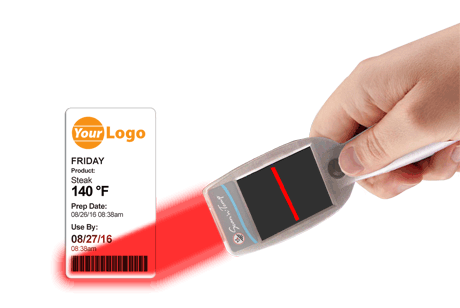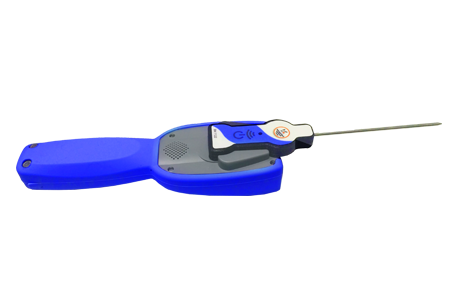 Scan 'n' Temp™ is the first temperature probe of its kind to reach the food service market. ICC has combined a bar code scanner with a line check food thermometer to offer an "All In One" tool for inventory and food probe temperatures.
Scan 'n' Temp™ has a main function as an instant read food thermometer which collects temperature data and sends to cloud storage using Bluetooth technology.
Easily programmable, Scan 'n' Temp™ records temperature ranges from -40°F to 300°F, tracks and measures wasted product, and is rugged enough for kitchen/production floor usage. As many as 1,000 items can be stored in the software. 24/7 access to reports is available utilizing cloud data management.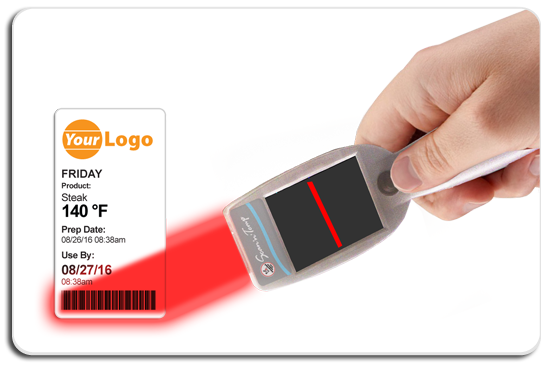 Temperature Logging has never been easier
A barcode scanner has been added that can be used for faster logging of your product items. Simply scan a barcode to take temperature readings and inventory. All collected data is sent to the cloud and combined into a report available online 24/7.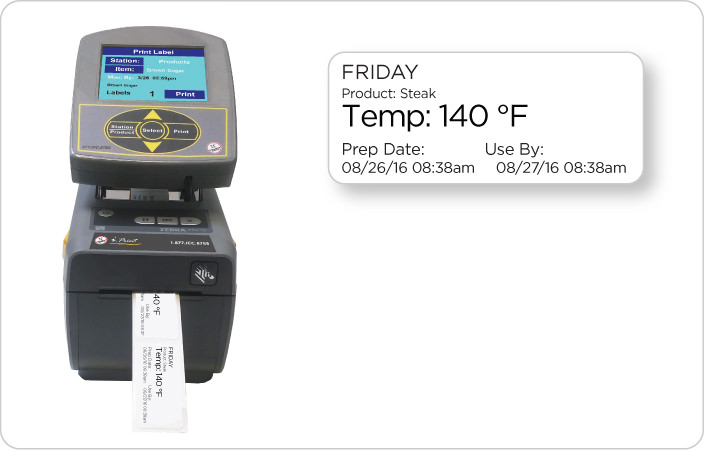 Scan 'n' Temp™ innovations go even further.
For the first time, you can print a Food Safety Label right from your Scan 'n' Temp™ unit. This patented technology is only available from Integrated Control Corp.
Add i.Print™ to your kitchen and instantly print food safety labels for your products. Labels can contain: Product Name, Prep Time, Expiration and NOW --- Temperature of prepped products. Simply press "Print a Label" on your Scan 'n' Temp™ unit and i.Print™ will print a label with temperature readings on your product rotation labels. This feature makes FDA and HACCP compliance easy.
Gain Peace of Mind with Scan 'n' Temp™
Food Safety records are saved online automatically, for up to two years, with daily use.

Ready to improve your HACCP plan with faster temperature taking & record keeping?
Talk to our Sales Department today to speak about your needs.
Call 631.673.5100 or Email Sales@goicc.com
Request a Free Quote
Join Our Mailing List