Trash Master™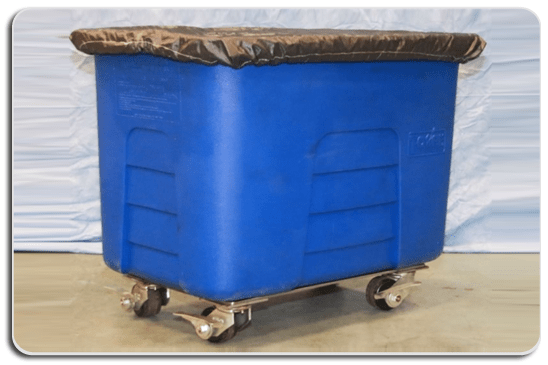 Trash Master™ is a solution for all Food Service providers at a cost effective price. Appropriate for all commercial kitchens, cafeterias and house keeping areas.
Compact Indoor design allows Trash Master to find into virtually any kitchen or environment - multiple sizes are available.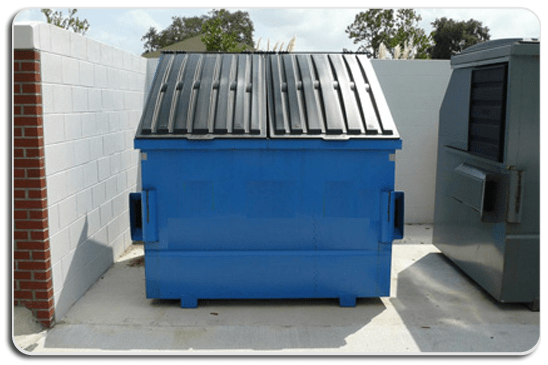 Main Benefits of Trash Master
Significantly reduce hauling costs
Reduce labor
Improve Sanitation Processes
Increase Security
Eliminate unsightly curb pick ups
Protect against health department violations
Reduce Infestations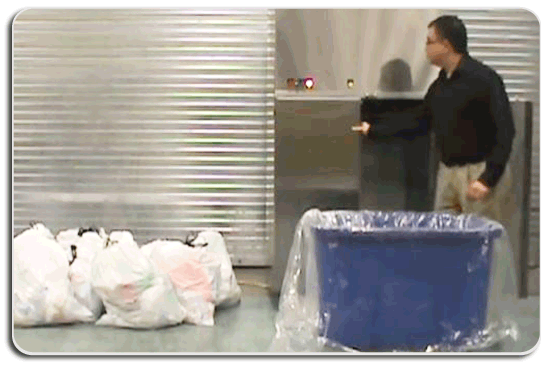 Specs and Features:
Stainless Steel Interior and Exterior
Open "Barn Door" access with ramp for easy handling of tote
Rolling Tote makes disposal a breeze
Simple Push Button Design
Cost Effective Liners
Minimize Germicidal orders with Bulb and Fan Accessory
Monitoring and Alerts are available
Heavy Duty Casters and Wheel Locks
Cardboard Totes available
State of the art safety features
Leasing Plans are available
1 Year Warranty Included Extended Warranty Optional up to 4 Years
Ready to take Waste Management to the Next Level? Call 877.ICC.8788 today to learn more!
Request a Free Quote
Join Our Mailing List